Chhatisgarh
Tribal Experience of Chhatisgarh
Duration: 09 nights – 10 days
Locations: Delhi – Raipur – Kawardha – Raipur – Kanker – Kondagaon – Narayanpur – Jagdalpur – Raipur – Delhi
Tour Highlights
Delhi
Red Fort, Raj Ghat, Jama Masjid, Chandni Chowk, India Gate, President's House, Humayun's Tomb & Qutub Minar
Raipur
Sirpur, Laxman Temple, Champaran, Turturiya
Kawardha
Palace Kawardha, Radha Krishna temple, Saroda Reservoir, Ancient Bhoremdeo group of temples, the Lohara Bavli (Water Well) & Baiga & Gond Tribal villages.
Kanker
Dance by Tribals (if possible)
Kondagaon & Narayanpur
Keshkal Ghat, Muria tribal village, tribal market in Narayanpur. Kondagaon & Narayanpur for Bastar handicrafts, Dance by youthful members of Bastar's
Jagdalpur
Bison Horn Maria tribes, Chitrakote Waterfalls, Jagdalpur's Anthropological Museum
Kanger Valley National Park
Wildlife, Tirathgarh Waterfalls, stalactite & stalagmite limestone caves
Detailed Itinerary
Day 01 : Arrive Delhi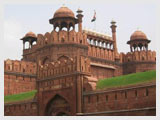 Arrive by International flight, after traditional 'Swagat' (Welcome) our representative would assist you at airport & transfer to hotel for check in.
Delhi isa bustling metropolis, which successfully combines in its folds the ancient with modern. Its strategic location was the prime reasons why successive dynasties chose it as their seat of power. In fact, more mythological cities are believed to be here, like the city of Indraprastha from the Hindu epic Mahabharata, founded around 5000 BC. Numerous monuments were built over several centuries by different rulers like Qutub-ud-din Aibek, Alauddin Khilji, Tughlaks, Humayun & Shah Jahan, who built the Walled City Shah Jahanabad.
Later in first half of 20th century much of New Delhi was planned by Sir Edwin Lutyens, who laid out a grandiose central administrative area as a testament to British rule in India. The division in walled city & New Delhi also marks the division in life styles.
Overnight Hotel – Delhi (B)
Book Your Tour Goto Top
Day 02 :
Delhi – Raipur (IC-869 – 0550-0730 hr),
Raipur -Kawardha (120 km- 03 hr)
Today we take a flight to Raipur,Upon arrival at Raipur we drive to Kawardha, located in the north-west of Chattisgarh under the slopes of the Maikal Hills, is the ancestral home & private residence of Maharaja Vishwaraj Singh & family. Palace Kawardha offers a unique blend of calm, history & old-world charm that has captivated & all those who love to explore India's many diverse & hidden paths. This town is the a window to Chhattisgarh's tribal culture & Indian hospitality
Later we explore the Palace Kawardha & nearby cultural sites.
Overnight Hotel – Kawardha (B, L, D)
Day 03 : Kawardha
Today we visit Radha Krishna temple, family temple was built by the present Maharajas forebear Raja Ujiyar Singh 180 years ago. The underground rooms where the Sadhus practised their special ceremonies of ritualistic asceticism can still be seen. While a walk around the adjacent Ujiyar Sagar (Holy water tank) provides many different & interesting views of the temple as well as an insight into the everyday activities of the people. Next Saroda Reservoir, covering 500 acres of lowland & is about 12 kms from the palace. One can swim wander along the shore or try your hand at fishing from small boats. Alternatively it is a wonderfully peaceful place to simply sit & read or contemplate your surroundings for a while. The sunsets here are beautiful & capturing one on film to take home is quite inspiring. Bhoremdeo group of temples, date from the 11th century. They are decorated with exquisite stone carvings illustrating many of the favoured Deities involved in religious activities. Visions of beauty tenderness & nature are combined with baffling eroticism & violent war like encounters. They are next to the Pushpa Sarovar (lake) where beautiful Paradise Fly-Catcher birds can be spotted among the trees & bushes.
Later we experience the gentleness of Baiga & Gond Tribal villages, equally fascinating are the TOLAS (settlements) of these tribal folk. They adhere rigidly to a simple & primitive lifestyle & live alongside nature in the heart of the remote forested areas. They are a gentle peace-loving people who make even the slightest incident a cause for celebration. It is a privilege to witness their delightful fire-lit tribal dances & particularly exciting if you are invited to participate in their colorful gaiety.
Overnight Hotel – Kawardha (B, L, D)
Day 04 : Kawardha – Raipur – Kanker (240 km- 03 hr)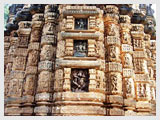 Today we drive back to Raipur for lunch. Later we proceed to Kanker, finds mention in the Ramayana & Mahabharata, as part of the dense forest area named Dandakaranya. In the 6th century BC the region was a center for Buddhism. From 106 AD onwards to 1100 AD, it was ruled by the Satavahanas, Nags, Vakataks, Guptas, Nal & Chalukyan dynasties. At one point, the kingdom extended to the area that forms the modern-day states of Orissa & Maharashtra. It is full of small hilly pockets & has five rivers running through it – Doodh, Mahanadi, Hatkul, Sindur & Turu.
Upon arrival we will be entertained by a dance performance by the tribal people.
Overnight Hotel – Kanker(B,L,D)
Day 05 : Kanker – Kondagaon & Narayanpur (125 km – 03 hr oneway)
Today we take excursion to Kondagaon & Narayanpur tribal belt. We reach forested Keshkal Ghat which marks the border of Bastar. We proceed towards Muria tribal village. There are several totems & several gods of Muria villages & tribal sub-groups. Murias have their own superstitious & sorcery practises.
Later we reach the colourful & spectacular weekly tribal market in Narayanpur. Kondagaon & Narayanpur are famous for finest Bastar handicraft like bell metal figures, wood craft, wrought iron & bamboo artifacts. An early evening dance by youthful members of Bastar's unique 'ghotul' dormitory system completes an unforgettable day & we return to Kanker.
Overnight Hotel – Kanker(B, L, D) (Market only on Sunday at Narayanpur)
Day 06 : Kanker – Jagdalpur (145 km- 04 hr)
Today we will drive to Jagdalpur, filled with lush green mountains, deep valleys, dense forests, streams, waterfalls, caves, natural parks, magnificent monuments, rich natural resources, magic herbs, exuberant festivity & blissful solitude, Bastar , the very name spells magic, conjuring up images of the royal past & the tribes. Bastar's main town & former capital.
En Route we visit local Bison Horn Maria tribes another type of Gonds tribes. They adorn the bison horns during their dancing rituals. They collect minor forest produce. They do not plough the earth as it would mean inflicting pain on her body. Pointed wood pieces are used for piercing earth crust for cultivation. Stone implements are used for harvesting produce. They perform the marriages through Ghotul System. Divorces & remarriages are common but adultery is not allowed. Marriages amongst the offspring of blood relations are common.
Later we visit the Chitrakote Water fall, Nestled in the mountain rages of Vindhya, constitute one of the most spectacular natural wond ers of the world. Visitors can gaze at the cool waters of Indravati as it flows, broad & placid, to the brink of the mighty mountain rages of Vindhya,where it takes the shape of half moon before taking a headlong plunge into the forthy chasam below.
Overnight Hotel – Jagdalpur(B)
Day 07 : Jagdalpur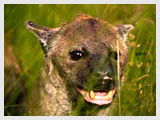 Today we take visit the Kanger Valley National Park, abundance of nature's bounties heaped in & around this park, are bound to attract a large number of wildlife conservationists, nature lovers & eco-friends to visit this most breathtaking wilderness area. Founded in the year 1982, in the Kanger valley, the Park is one of the premier tourist attractions of the area. It is situated on the banks of the Kholaba river. Some of the diverse habitats of this park Panther, Chital, Chousing, Sambhar, Chinkara, Tiger, Barking deer, Mouse deer [rare] Bear, Wild boar , Wild dogs, Jungle cat, Langoor, Black buck. Kailash & Kutumser caves, within which nestle a magnificent treasure of stalagmite & stalactites. The Kanger valley is only an hour's drive from Chitrakote. The tropical, moist deciduous jungle is so dense that we can't see much wildlife even though crocodiles, pythons, tigers, panthers, hyenas are known to prowl within the folds of this 200 sq km hilly forest. A mud-track drive through a few tribal villages culminates into a verdant hill. These limestone caves are hollowed out by millions of years of water action. Also we visit the Tirathgarh waterfalls, rugged beauty of the lofty mountains romancing the shimmering waterfalls, where water plummets hundreds of feet in large volume, forming a spectacular scenic grandeur. The fury & beauty of these milky waterfalls is best seen when in full flux, just after the copious monsoon when it attains its full 160 meters width & falls 100 meters deep down on the waiting Mugabahar River.
Later we visit The Anthropological Museum, established in the year 1972.This Museum is located in the office of the Anthropological Survey of India. A vital center for intellectual discovery & reflection about human cultures, the anthropological museum of Jagdalpur, set up by the Anthropological Survey of India, collects & preserves historical & contemporary anthropological materials that document the human cultures & the history of the discipline. Its collections represent the four fields of anthropology – ethnology, linguistics, archaeology, & physical anthropology.
Overnight Hotel – Jagdalpur(B)
Day 08 : Jagdalpur – Raipur (245 – 05 hr)
Today we drive back to Raipur, based on the ruins of a fort & other structures located on the southern part of the city, some historians believe that the city of Raipur was in existence even during the 9th century. However, most historians agree that the King Rama Chandra founded the city in the last quarter of the 14th century. The city is located near the centre of a large plain, sometimes referred as the "rice bowl of India" – where hundreds of varieties of rice are grown. The Mahanadi River flows to the east of the city of Raipur & the southern side has dense forests
Overnight Hotel – Raipur(B)
Day 09 :
Raipur – Champaran (60 km – 02 hr),
Champran – Raipur (60 km – 02 hr)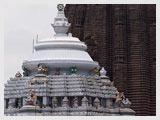 Today we visit the Champaran, village (formerly known as Champajhar) has religious significance, as the birthplace of Saint Vallabhacharya, the reformer & the founder of the Vallabh Sect. It has a temple constructed in his honour. Near this is a temple of Champakeshwara Mahadeva. Next Turturiya, village, on the banks of the Turturiya spring (also called Sursuri Ganga), is surrounded by forests. It has many Buddhist ruins from the 8th century AD, as well as Brahmanical ruins of a later period. You can see many exquisitely sculptured pillars, remains of a brick stupa, traces of bathing ghats, lingams, figures of four armed Vishnu, & Ganesha idols.
Also visit Sirpur, an interesting site, one hour east of Raipur. Sited on the banks of the holy Mahanadi River & known as 'Shripur' in ancient times, it was the capital of South Kosala.
Laxman Temple, believed to have been built in the 7th century, is one of the finest brick temples in India, in good condition, & characterized by exquisite carvings & precise construction. Sheshnag serves as an umbrella to Load Shiva on the top of the entrance, while incarnations of Load Vishnu, Krishna Leela ornamental symbols, & erotic carvings adorn the sides. The religious segments of a temple – Vatayan , Chitya Gawaksha , Bharwahakgana , Aja , Kirtimukh & Karna Amalak – are engraved in the pillars of thisPanchrath type temple. The Archaeological Survey of India has established a museum in the temple premises, which houses a collection of rare statues & other relics significant to the Shaiva, Vaishnava, Buddhist & Jain faiths.After breakfast you will be transferred to Raipur Airport to board the flight for Delhi. Upon arrival assistance & check-in hotel for overnight stay. (B)
Day 10 :
Raipur – Delhi (IC-869 – 0805 -1045 hr),
Today we take a flight to Delhi, We leave for tour of Delhi.
We take a guided tour of Old Delhi, the 17th century walled city of Shah Jahanabad, Visiting the great Jama Masjid, the principal mosque of Old Delhi. Built in the year 1656 AD by the Mughal Emperor Shah Jahan, it is the largest & best known mosque in India. Later we walk down or take a rickshaw ride through Chandi Chowk, the old marketplace of Shah Jahanabad now a picturesque bazaar to reach Red Fort, built in the year 1648 by Shah Jehan.
In New Delhi, we visit Raj Ghat, memorial to the Father of the Nation, Mahatma Gandhi. It is a simple black marble platform that marks the spot of his cremation on 31 January 1948. Further we drive past India Gate, memorial built in the year 1931 to commemorate the Indian soldiers who died in the World War I & the Afghan Wars. The names of the soldiers who died in these wars are inscribed on the walls. President's House, the official residence of the President of India, built in the year 1931. Until 1950 it was known as Viceroy's House & served as the residence of the Governor-General of British India. We will also visit Humayun's Tomb,memorial of Mughal Emperor Humayun, built in the year 1562. The complex is a World Heritage Site & the first example of this type of Mughal architecture in India. Qutub Minar, built in the year 1206 by Qutub-ud-din Aibek. It is the tallest (72m) brick minaret in the world, an important example of Indo-Islamic Architecture. Qutub Minar & its monuments are listed as a UNESCO World Heritage Site.
Evening we takea flight to onward destination.
Our tour concludes We thanks you for your patronage & ensures a punctual transfer to the airport for your onward travel.
Package includes
09 Nights accommodation on twin sharing basis.
Breakfast & other meals as per the Itinerary.
A-C transportation as per the itinerary (No transportation on leisure days).
Local English speaking guide as per the itinerary.
Package does not include:
Any airfare or airport tax.
Any Monument entry fee & camera fee.
All presently applicable taxes.
Any expense of personal nature such as hard/soft drinks, laundry, phone/fax calls, tips etc.
Any other expense not mentioned in the "Package includes".